Is China Pakistan Economic Corridor (CPEC) really a win-win game changer for Pakistan and China? Why it is discussed so much on international? The article is an endeavour to answer some of the leading questions that have emerged since CPEC has gained traction and focus of media around the world.
The emergence of China in 21st century as a super power and its sustainable growth has led to the One Belt One Road (OBOR) initiative. The initiative encompasses more than 70 countries. In its essence, it is a revival of the legendary Silk Road, a trade route of interest in the past connecting Chinese, Indian, Persian, Greek and Roman civilizations or linkages of route points important for trade and defence. Whatever we call it, out of the 6 OBOR corridors, China Pakistan Economic Corridor (CPEC) is its flagship project.
What is CPEC?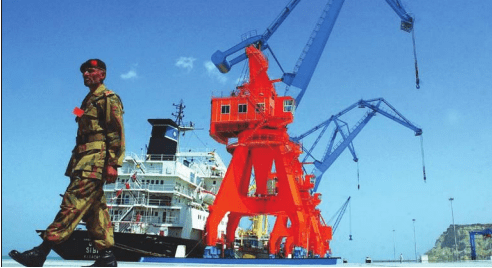 The China-Pakistan Economic Corridor (CPEC) is a framework of regional connectivity and was under consideration since Karakorum highway construction in 1959. However, it started with full pace in 2002 when China started to develop Gwadar port as part of the OBOR plan. CPEC concept was formally inked during Chinese Premier's visit to Pakistan back in May, 2013. An official Memorandum of Understanding (MoU) was signed between the 2 countries. The major projects of CPEC, worth approximately USD 60 billions, include the Gwadar deep-sea port development, a network of roads to transport goods, oil and gas between Pakistan's Gwadar Port and China's Kashgar city, the expansion of Karakorum highway, further development of energy sector, laying of optical fiber networks, mining projects, high speed railway project, special economic and industrial zones, precision advanced agriculture, tourism, etc. The list goes on.
In the complete concept, Gwadar port, which has also been termed 'Jewel in the OBOR crown', is predicted to be a global maritime hub in the future. Many experts are of the opinion that CPEC is not only an economic or trade initiative but China's plan to expand its influence in the world through 'String of Pearls' in which Gwadar is the key pearl. The other side is of the opinion that it's a win-win case for Pakistan. In this optimistic scenario, Pakistan will assist China to connect to the world through Gwadar and, in return, will receive economic revival and investments.
What is String of Pearls?
String of pearls is a sea trade route that originates from South China Sea till Red Sea. Historians believe that whosoever controls this string will control the world. Here pearls mean the 'strategic choking points' or ports that have geostrategic importance and can be utilized for trade in peacetime and for controlled movements during war. This includes Strait of Malacca (connecting South China Sea with Bay of Bengal), Strait of Hormuz (connecting Arabian Sea to Persian Gulf) and Strait of Mandeb (connecting Arabian Sea to Red Sea and Mediterranean Sea).
These three ports have great significance not only for trade of commercial goods but also for defence needs especially for supply of oil and gas from gulf states via strait of Hormuz and Malacca. Gwadar port would eliminate the dependency of China on Strait of Malacca or Hormuz as China would be directly connected with Gwadar via land route; which would be a big strategic advantage.
Importance of Gwadar Port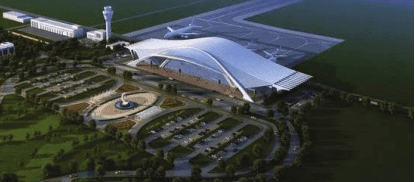 Gwadar port is strategically important because of its unique location and sea depth in the region. China is the biggest crude oil importer of the world and around 60% of China's oil comes from the Persian Gulf by ship travelling around 13000 km in 40 days till its commercial hub of Shanghai. The route is not only full of risks like sea pirates or bad weather but can also face blockades in case of a war either at Indian Ocean or at Strait of Malacca.  Development of Gwadar port will not only reduce the distance and time to 1/4th from Gwadar to Kashgar in China; but would also be available for smooth operations around the year in peace or war. Thus, Gwadar may be the solution of 'Malacca dilemma' as it will bypass Indian Ocean and Malacca. Moreover, commercial goods from China would be travelling in the opposite direction via CPEC to the Middle East and beyond. Thus, in the future, Gwadar would be a hub of commercial activities greatly benefitting both Pakistan and China.
Significance of CPEC for China
China is an emerging super power and second-biggest economy of the world. It may be the leading one in the near future. Therefore, China is to maintain its growth momentum which has built-up in the last five decades by reaching out to the world through the safest and most reliable trade and defence routes possible. In this regard, the major benefits of CPEC to China would include:
To have safe Sea Lines of Communications (SLOC) bypassing vulnerable Strait of Malacca for oil, gas and other trade goods.
To have direct access to Gwadar deep sea port from Kashgar China as shortcut with Central Asia, Middle East and Europe. In this way, CPEC will provide an alternate route of Asia Pacific which has strong US military presence.
With Gwadar operations, travelling distance and time would be reduced to 1/4th as CPEC would be acting as a bridge.
New markets especially in Africa and Central Asia would be explored.
Global partners of China would be created in neighboring countries through investments to have international dominance.
Significance of CPEC for Pakistan
The main aim of CPEC for Pakistan is to modernize the infrastructure and strengthen the economy through modern transportation networks, energy projects and special economic zones. The benefits of CPEC to Pakistan would be immense; out of which a few major one are:
Gwadar port will be the economical hub and gateway to central Asian countries and, thus, will promote the economic development of Pakistan.
Pakistan will have a network of high-quality wide motorways / infrastructures like Karakorum highway which will be newly constructed, widened and strengthened for heavy vehicles, a motorway between Karachi and Peshawar and so on.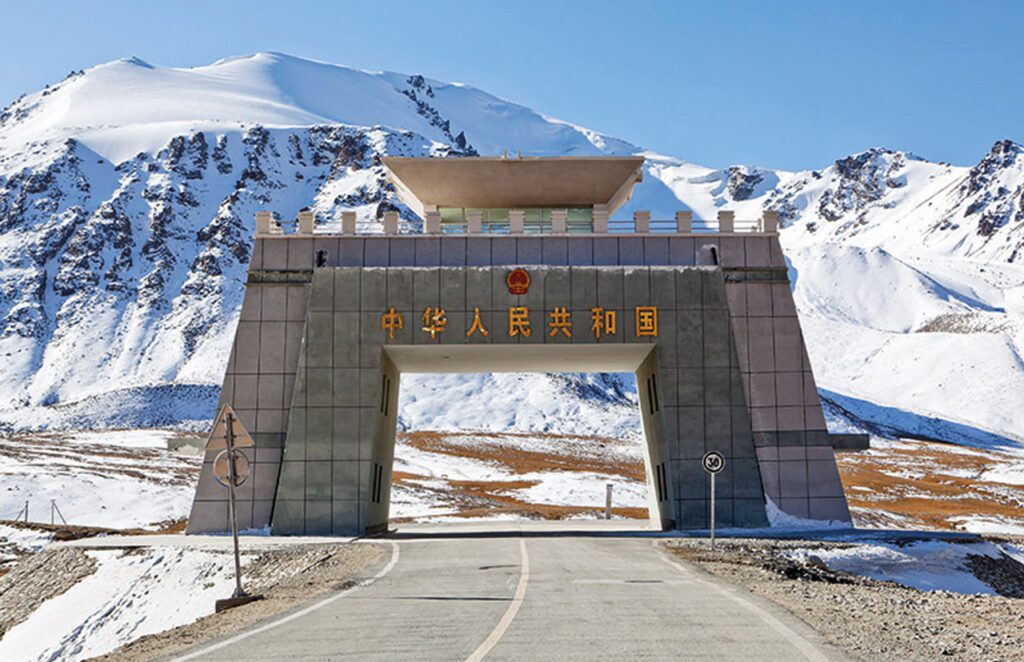 CPEC would create Millions of jobs by 2030.
Energy shortfall issue would be resolved as majority of the projects are almost completed.
The CPEC road will be crossing Gilgit Baltistan (GB) region which is known for fresh fruits, cherries, apples and apricots. CPEC is going to boost business opportunities for local traders. The region is considered as a mountaineering paradise, because its home to five out of the eight peaks which are above 8000m including K-2. This makes it a big opportunity for tourists and climbers.
Karachi Peshawar railway Main Line (ML-1) of 1700 kms having 180 stations will be upgraded with high-speed tracks and trains. The same network is also planned to be extended to connect to China Xinjiang railway station in Kashgar.
Network of gas pipelines are planned to transport LNG and gas i.e. pipeline between Gwadar and Nawab Shah.
New state of the art airport at Gwadar is currently under construction.
Improvement in areas like agriculture, tourism, Special Economic Zones, etc are in progress.
Conclusion
Considering all aspects of economic and defence needs, CPEC is a win-win strategy for both Pakistan and China. Operations of Gwadar port and development of roads network from Gwadar till Kashghar in China, will not only provide new markets for China's commercial goods; but will also meet defence needs of China bypassing sea choking points like Strait of Malacca. In return, Pakistan will attain an economic boost not only from Gwadar port being hub of all economic activities but also through generation of roads infrastructure, energy projects, special economic zones, high speed trains, new airport, agriculture and tourism. Thus, it can be safely said that CPEC will be game changer for both Pakistan and China, who will remain to be a key partner in our future grand economic and strategic aims.