Today, as they walk past PAF Base Faisal, a very few realise that they are crossing the the birthplace of aviation in the Sub-continent. Almost a hundred years ago, it dominated the bare plains, where aircraft were assembled, adventurers stopped by, and trainee pilots honed their flying skills before being posted to the Far Eastern Front and where the control tower and hangers are part of a heritage now. While many airfields were decommissioned and faded into obscurity after the WWII, at Drigh Road, things were different. A hundred years on, it continues to be on the forefront in the fight against enemies.
When the sun sets on PAF Base Faisal, there is something very special about the way its beams lands on this historical landmark, on memories of those who served here and who were just passing through. Everyone that mattered has gone through here, emperors, conquerors, explorers and the curious. There is something about this land that captures the imagination and interest, a place that continues to amaze, a country that inspires yearning.
While every city is a cultural capital, the British, like many invaders also left their mark, preserved in schools, hospitals, churches, office buildings, roads, railway tracks, and airfields. Nearly 80 years ago, when the British were on the cusp of WWII, new airfields were built not just in England but even across the colonial sub-continent. While some became surplus to requirements after WWII ended, others thrived well. Drigh Road was surely one of the latter.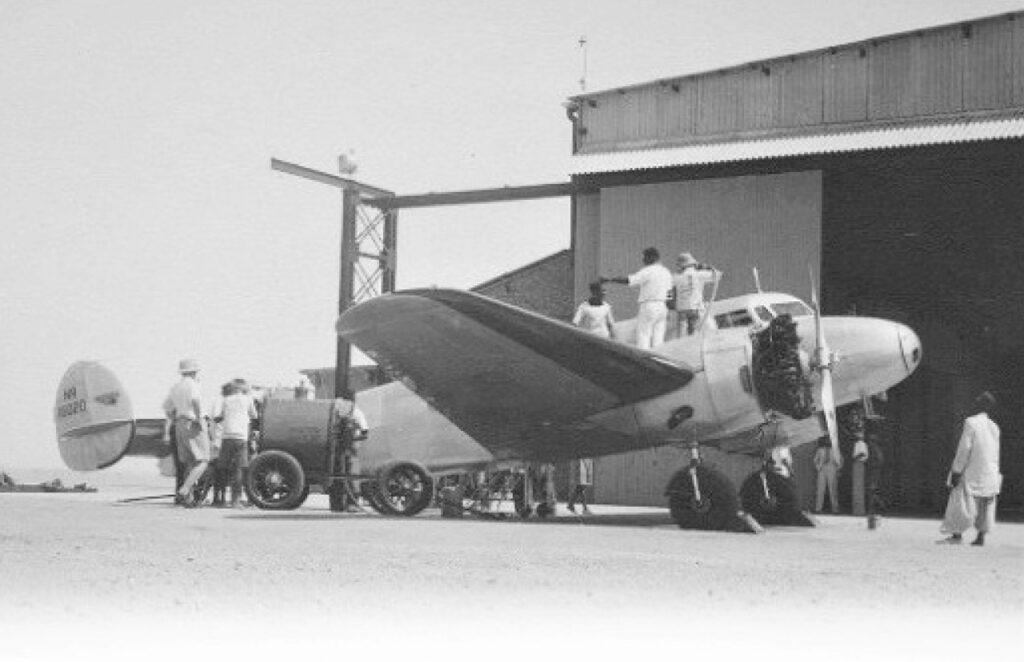 The history of RAF Drigh Road is almost a century old. The base was established in 1918 with the formation of the India Command of RAF. Initially, aircraft repair depot was established here with a port depot at Bombay. In 1922, it started to function as an indigenous unit with Wg Cdr Charles D Breese as its first commanding officer. The selection of Karachi was obviously beneficial to RAF as it provided a port with all logistics facilities to spring board the RAF fighters towards its Far East theatre. The vast open expanse of level land and continuous Karachi sunshine were another factors which played an important role in its selection as a port side air base.
Diaries and reminiscences provide an insight into the life at Drigh Road, and suggest that it wasn't particularly well thought of initially. In early 1927, among a draft of Royal Air Force airmen, who arrived from the UK, was TE Shaw, famously known as 'Lawrence of Arabia'. Working as an aircraft technician, Mr Shaw was deputed to ERS (Engine Repair Shop) at Drigh Road. From his letters, which he also wrote to his mother, can be gained an authentic description of what Drigh Road was like over 90 years ago. He mentioned in his letters to her mother that the place was hot and humid, however the food was excellent at Karachi city which was seven miles away from the base. In evenings he would roam around in the surroundings to listen to camel bells which fascinated him a lot. Describing the infrastructure at the base he wrote that the camp was newly built, spacious with stone built buildings.
The war readiness rooms and the hangers at Drigh Road Karachi, give us a window into the past. While Imperial Airways was one of the first airlines to fly to Karachi in March 1929, it was also the birthplace of the Indian Air Force. The pioneering and the very first sqn of IAF, the No 1 Squadron was raised here on 1 April, 1933. The sqn had a strength of six officers (all graduates of RAF Cranwell) along with 19 'hawai sepahis' or air soldiers. The sqn comprised of only one flight named as 'A' flight which was equipped with Westland Wapiti IIA biplanes. In next couple of years a No 4 IAF VR (Volunteer Reserve) flight, with a mission to defend the coastal areas of Karachi was also established at Drigh Road. Flt Lt AB Awan (later retd as Wg Cdr), the first Muslim pilot and air force officer of IAF, also remained at this prestigious air station during 1930's and commanded one of the flights at Drigh Road.
Drigh Road had always played host to those who were not afraid to take a risk or two. Some 86 years ago, three Indian pilots came forward to participate in an ultimate race. They were responding to a challenge set by the Aga Khan in 1929, through the Royal Aero Club. A special prize of £500 was announced for the first Indian to fly solo flight between British India, Karachi to London, England. The Aga Khan Prize went to Aspy Meherwan Engineer, an 18-year old from Karachi, who had studied at DJ College (1929-30). He took off from London on 25 April 1930 and reached Karachi on 11 May. On commisioning, Aspy Meherwan's first posting was at Drigh Road. Later, he rose to the rank of Air Marshal in the Indian Air Force and became its Chief of the Air Staff.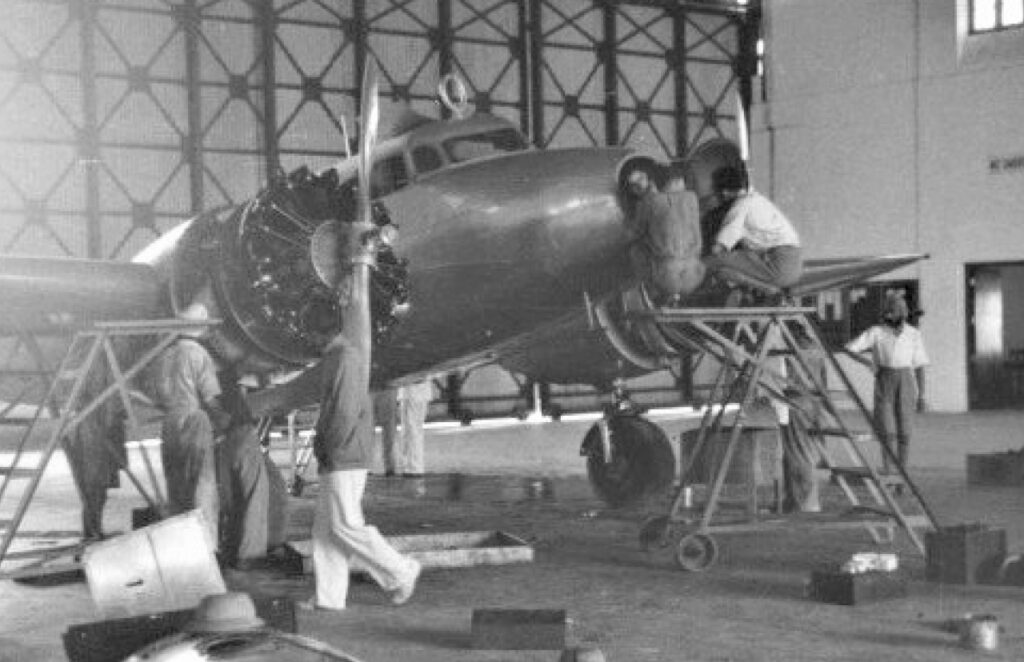 Another competitor for the prize on this occasion was JRD Tata from Bombay. He later became famous as a businessman and is considered father of civil aviation of India. The third competitor was Manmohan Singh from Rawalpindi, who took off from Croydon on 8 April 1930 and did not reach Karachi within the stipulated period but still became the first Indian to fly solo. He later joined Royal Indian Air Force and succumbed to a Japanese attack in Australia during World War II. On 15 October, 1932, JRD Tata, also made the maiden voyage from Juhu Aerodrome in Bombay (now Mumbai) to Drigh Road airstrip. He was carrying mail in a Puss Moth aircraft.
At the heart of the Drigh Road Airbase was the runway, the launchpad for crucial war missions and stop over points for adventurers. In the year 1937, Amela Earhart and Fred Noonan, made a pit stop at Drigh Road Airfield, where their Lockheed Electra 10E Special, NR16020, was fuelled and serviced in preparation for the next leg of the Around-the-World flight.
Drigh Road was the nerve center in the sub-continent during the British Raj. Every structure, here, is like a jewel in the crown. Practically every new aircraft destined for these fronts would have passed through Drigh Road. During the late 1920s and early 1930s, there was a large black coloured airship hangar at the site of Karachi Airport. It was constructed for the British HMA R101, at the time, the largest and the most luxurious airship ever built. It was Britain's answer to Germany's zeppelin. Only three hangars were ever built in the world to dock and hangar Britain's fleet of passenger airships. However, the R101 never finished the journey to Karachi, which it was expected to complete in five days. Although it promised British dominance of the air, the R101 was too failed to fly all the way to India. It crashed and exploded just eight hours into its maiden flight over Beauvais, France, killing all but 6 of its 54 passengers and crew. Locally known as 'Kala Chapra', the hanger was so huge that pilots often used it as a visual reference while attempting VFR landings at Karachi. Over the years, the hangar became known as the landmark of Karachi, until it was demolished in the 1960s.
During World War II, Drigh Road was a major transhipment base for United States Army (Air Force) units and equipment being used by Tenth Air Force in eastern India, Burma and the Fourteenth Air Force in China. Several operational bomber and fighter units flew into Karachi for short organisational periods prior to their deployment. On 24 February, 1942 the Aircraft Depot at Drigh Road was upgraded to No 1 Maintenance Unit (India), which meant that it was not only the main supply base for RAF but also for all the squadrons and units engaged in campaigns in the Far East. Air Technical Service Command had extensive facilities where aircraft were received, assembled and tested before being flown to their combat units at forward airfields. It also functioned as a major maintenance and supply depot for both air forces. In addition, Air Transport Command of USAF flew numerous cargo and passenger flights to the Middle East and to points within British India and China.
In August 1943, the first Spitfires reached Drigh Road. Wing Commander RLF Boyd, Air Headquarters Bengal, reported to the unit with nine other pilots to collect the first consignment of Spitfires. The arrival of these aircraft in India proved to be a decisive factor in the air campaign against the Japanese.
A year later, 37 P-47 Thunderbolts arrived from the United States and soon after another 111 planes arrived from the UK. "The year 1944 finished up with 1, 660 aircraft having been dispatched from Drigh Road for operations on forward air bases," according to the book titled, "The Story of the Pakistan Air Force: A Saga of Courage and Honour".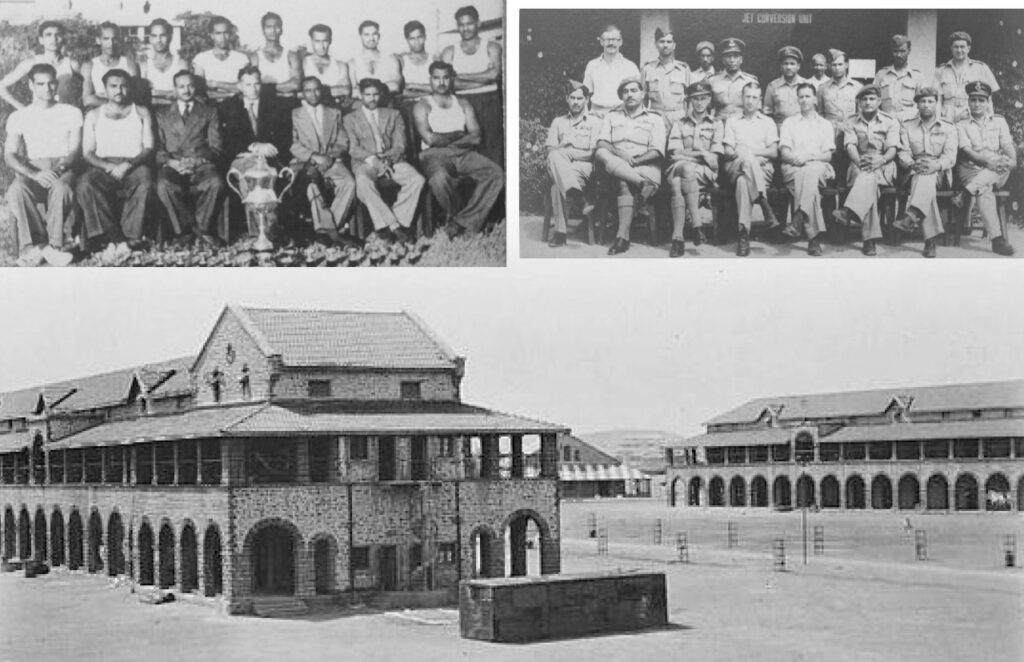 After having being an RAF station for nearly 25 years, the Drigh Road Station was handed over to newly formed RPAF in 1947, with Gp Capt S C Elworhty as its first commanding officer. Technical Training School (TTS) and Recruits Training School (RTS) were the first units established after partition. Later these were shifted to Kohat. In December 1947, a contingent of 100 trainees under the command of Sqn Ldr Omer participated in combined military parade held at Karachi polo ground, where the Quaid was the chief guest. Three years later, on 15 August 1950, some 150, 000 in the audience witnessed the first of its kind air display. It was a demonstration of the highest order, precision bombing, rocketry and supply dropping. The best item was the aerobatics display by Flt Lt FS Hussain in his Fury fighter plane. Then Prime Minister Liaquat Ali Khan, praised the officers and men of the nascent Royal Pakistan Air Force (RPAF) of great technical advancement.
To introduce the young nation's youth to the joy of flying, glider pilot training was introduced through the "Shaheen Air Troops", established on 2 September 1949. In November 1949, Flg Off Jan Zbigniew Mikulski, became the setter of glider activity in Karachi. In the eternal quest for higher performance, he was posted to RPAF Drigh Road to organize Central Gliding School. Besides the joys of several hours of free flight by riding invisible currents, the school was to provide glider training to Shaheen Air Scouts. Additionally, four Glider Training Units were established at Lahore, Chaklala, Peshawar and Dhaka, followed by another three at Chittagong, Kohat and Quetta. The Central Gliding School was officially established at the soaring capital, Drigh Road on 1 May, 1950, and Flg Off Jan Zbigniew Mikulski became its first Officer Commanding and Chief Pilot Instructor.
Amongst the instructors was his wife, Civilian Gazetted Officer Maria Aniela Younga-Mukulska, one of the first Polish female pilots of engineless aircraft. She was also the first Polish female glider instructor since 1935, and held several Polish National Soaring Records. She was joined by the wife of Sqn Ldr Wladyslaw Turowicz, CGO Zofia Szczecinska-Truowicz, another experienced sailplane pilot. Together they made significant contributions to the glider flying in Pakistan.
At about this time, foundations were laid for the growth of major units. Maintenance Unit 101 came up and Air Maintenance Depot 102, that dates back to 1921, was also upgraded. This depot continued its original role of assembly of new aircraft and maintenance after Independence.
After 1955, jet planes such as the T-33 started arriving from the USA. During 1956, more modern jet aircraft were inducted in the PAF and the 102 AMD was provided with new facilities to repair and massage these aircraft and their engines into life.
By this time, No 102 AMD had become the most important maintenance unit of the PAF and considered its backbone for providing support to all types of aircraft such as the F-86, T-33 and B-57.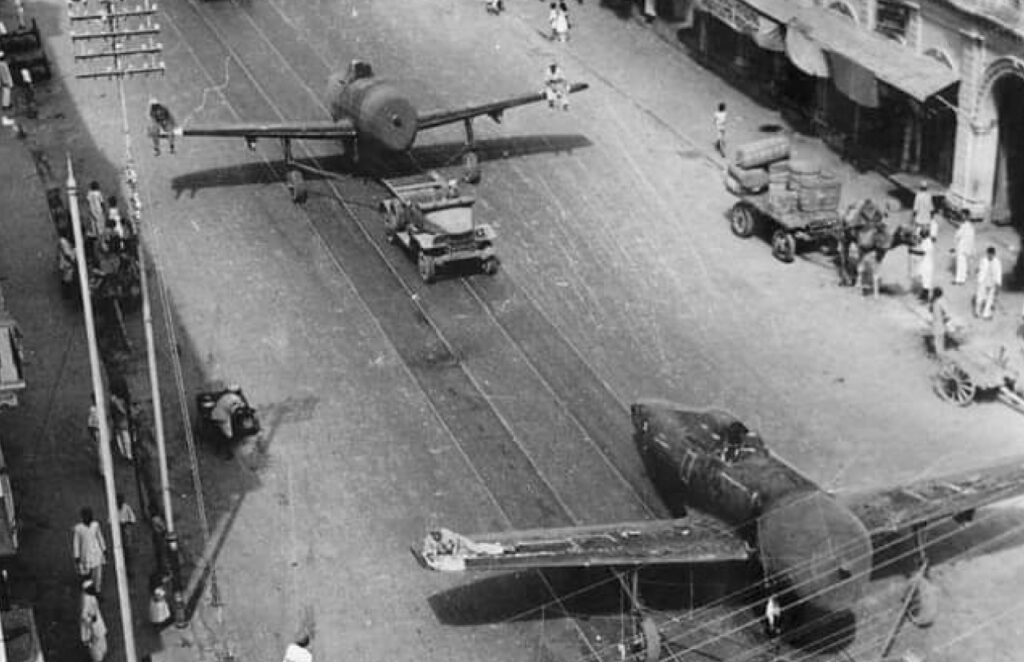 Behind the razzmatazz of the flying in the RPAF, was the rarely seen world of skill and inventiveness at the No 102 AMD. Over the years, 102 AMD was issued with a variety of tasks ranging from receipt of new types of aircraft to carrying out local modifications. From restoring 30 assembled F-86 to airworthiness in 1956, to modifying a Bristol Freighter to spray over one of the worst locust attacks in 1961, to organizing depot level maintenance of the Chinese F-6 aircraft, the No 102 AMD always rose to the challenge. Modernization of the unit continued and new equipment and machines were installed to stay abreast with the workload of a modern PAF.
Despite the several key stages in its development, a lot of Drigh Road airfield is still there, including the original maintenance hangers. The old hangers, just yards from the runway, look the same from the outside. These buildings that used to house WWII warplanes, are still in use, but look a little different from inside. The propeller planes like the Moths and the Spitfires, have been replaced by more modern aircraft.
In 1974, the base was named after late King Faisal of Saudi Arabia. The place still attracts former pilots, with special connections to the past. Its stories live on into the future. "Drigh Road feels like stepping back in time," said a senior retired PAF officer who had served at this base for years. It continues to this day as PAF Base Faisal, and aircraft operations can be seen throughout the year. Today, it is home to No 21 Sqn, equipped with mighty C-130 Hercules. It is also the site of PAF's Southern Air Command HQ and PAF Air War College. Sharing the runways with the Pakistan Navy, the base is playing an important role in the aerial defence of the country.
At its peak, Drigh Road was home to hundreds of personnel. Those who served here could not have known that decades on, their stories would be so closely followed and celebrated. The PAF Museum, at PAF Base Faisal ensures that their sacrifices are never forgotten. At the PAF Museum look out for the Dakota and the Harvard, aircraft from those days that stand as memorials to the aircrew that served at Drigh Road. Wide gardens, a digital archive, exhibitions, and a cafe make the museum a great place to learn the stories and pay respects.
"PAF Faisal Airbase is like a diamond in the rough and provides good place for airmen to raise families and entertain themselves, as they serve their country,"said a serving PAF officer.